Sunday, October 7, 2012
What would Swirlydoos be without our wonderful subscribers. It's a pleasure getting to know these ladies on the forums and from the stories they tell through their layouts. Yes,we are an amazing community, but most of all, we're a family! We appreciate each and every member and they deserved to be spotlighted. With that being said, our featured member for October is.....
Debbie Rybolt
Here's a bit about Debbie.
Hi Guys,
I have something that I need to confess to .(Standing up in a circle with the rest of you guys) I am addicted to scrapbooking or should I say scrap pages. (lol) I began scrapping in 2008 when my lovely grandson was born. All my pages were flat and had a cookie cut pattern, all them pages are in the scrapbook album. (lol) Now, thanks to Swirlydoos kits and all the gorgeous inspiration and all the help that the design team and members are willing to offer, my pages are all fluffy and full of life with dimension, all inked up and lathered with mixed media. (don't that just sound like fun)
Not sure what my style is just yet, I guess it's still under construction. I like it all.
I use to surf the net and look at everyone's pages with envy. Then I came across Swirlydoos kits and at first I was intimidated after I looked at all the beautiful work on the web site, but that only lasted a moment or two. I immediately signed up 11/2011, I wanted them kits!!!!.… I wanted to do that…. (laughing).. When you get your kit that Krissy has put her touch on, that thing is so gorgeous that you almost want to buy two, one to play with and one that you just stare at and pet… I'm still learning and having fun doing it. And I guess the most important part is that you become scrappy friends with some wonderful people and they become part of your scrappy family.
Hugs,
Debbie
Isn't she a sweetheart!!?? Now, I'd like to share a few of my favorite projects that Debbie has uploaded to our gallery. Enjoy!!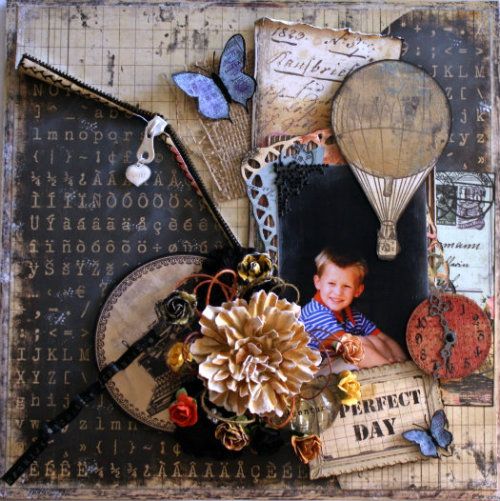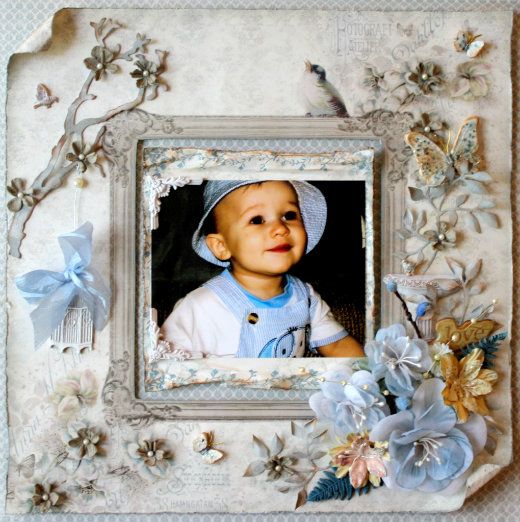 Please come back and visit every first Sunday of the month to see who our next featured member will be.