Wednesday, March 28, 2012
Here is a quick and easy flowers to place in those little spots as fills ins.
Supplies:
Step 1
Take 3 stamens, fold in half, twist ends then ink with color you prefer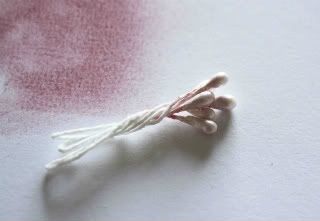 Step 2
Punch one flower bottom. Ink edges then spray with water lightly. Pinch petals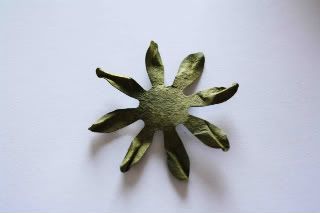 Step 3
Punch two of the large flower and 1 on the small flower. Lightly mist with glimmermist. Heat to dry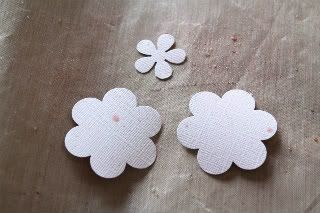 Step 4
Ink the edges and center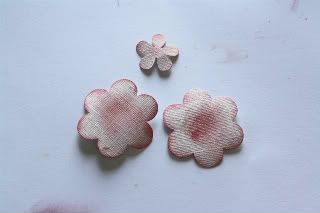 Step 5
snip into the petals
Step 6
Spray with water to blend ink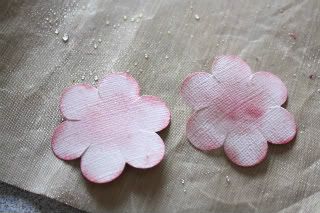 Okay, don't laugh at my makeshift petal wrinkler. It just clay with ridges to impress into the petal.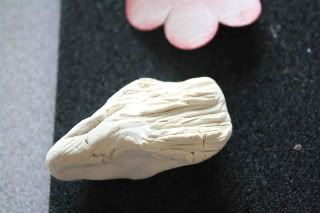 Step 7
Press into petals while wet to make impression(Use a foam pad). Or you can just pinch and wrinkle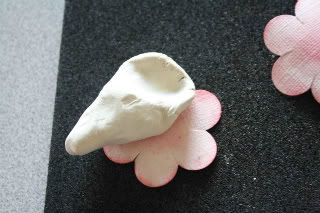 This what it will look like:
Step 8
Take clean pliers and curl edges.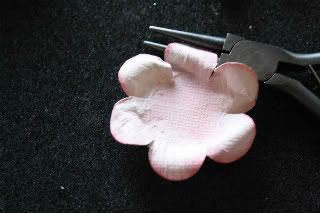 Step 9
Take one of the flower and glue the ends of the petals on top of each other. It will look like a cup once dry
Step 10
Layer on top of the other flower
Step 11
Glue flowers to green bottom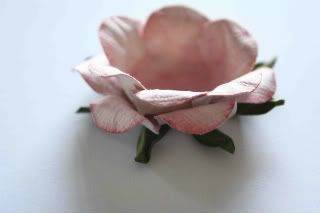 Step 12
Take the small flower and curl with pliers.
Step 13
Poke hole in middle and thread stamens through. Glue to other flowers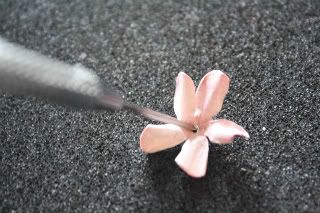 Here is the finished flower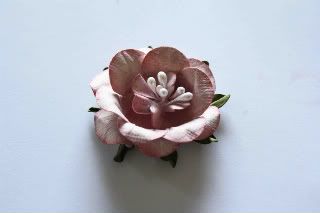 and the layout I used them on