Wednesday, February 22, 2012
We have so many challenges going on on our forums, and this past Saturday, we had our first Swirlapalooza.While all of the projects were sooooo wonderful, here some amazing projects posted by our lovely, super-talented subscribers!
Paulien's blending foam binder tutorial was awesome, and Miss Lisa D made a fabulous binder using it:
Vicky created a tutorial for a peony flower, and Jeannie made a a gorgeous one:
Sherri did wonders improvising with her supplies to make this flower using Lisa G's tutorial:
Manda and Connie made some rockin' mini alums using Rae's tutorial using recycled packaging, or whatever was on hand!
Miss Manda K:
(And we are so glad Manda is back to making awesome stuff!)
Connie:
Lisa V's challenge using seed packets is awesome, but we are still waiting to see what you ladies are going to do with them.
Here's Lisa's beautiful example: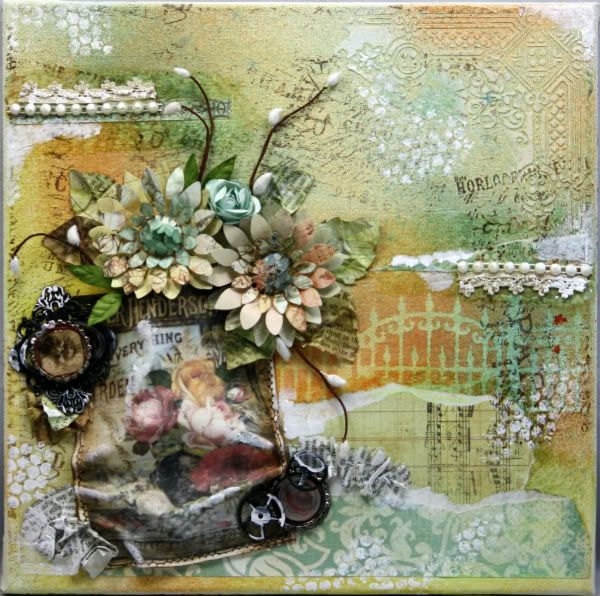 Lynne's canvas tutorial was awesome! Look what Erica made using it:
Tiffany showed us how to turn a plain birdhouse into a piece of art with her tutorial, and we still want to see the one YOU make!
And, finally, Angelica gave us a Swirly knowledge challenge, and Connie was able to answer all of questions. (Such a SAVAGE!)
Thanks to all the ladies who participated in Saturday's events! If you didn't get a chance to participate, you can still make the projects and post them. We LOVE to see what you make!
And, a very special thanks to our lovely design team coordinator, Lisa V, who put this day together! HUGS!